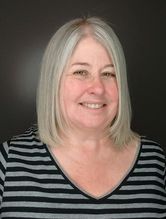 Dr Shirley is a Certified Counsellor with a PhD in Metaphysical Humanistic Science.
She is a spiritually Ordained Minister with the
ICMH
, focused on living consciously,
which involves being aware of our beliefs, emotions, and subconscious programming.
After working as an RN for 33 years, she has now started a private practice in Spiritual Counselling,
specializing in A.D.E. or Accessing Deep Emotions. She also works with Highly Sensitive People.
She offers workshops in personal development, helping others improve their health and well being.
"We want people to accept us for who we are, but do we even know who that is?"
Holistic Spiritual Counselling
All of us go through tough times at some point in our lives. There is no need to label it a disease. These bumps are a normal human part of life. In these difficult times we need compassion, understanding and warmth. Not someone to tell us that we are wrong or flawed.
Explore your deepest emotions freely, some of which you may not be aware of. Learn to trust yourself, build self-esteem and empowerment. Naturally develop the ability to trust your own insights and intuition. You do have the answers.
Subconscious Programming
We are born with a blank slate. For the first seven years of our young life, we absorb everything in our environment. We do not discern what is right or wrong. We believe it all. This becomes the basis of our subconscious mind. We had little say in it.
It was not of our own choosing.
Yet
what we do today is 95% subconscious - not in our control, and only 5% is within our conscious control.
This realization can be frightening. But there is good news. We can change the program, and live more consciously. Our automatic subconscious pattern can be
of our own choosing.
Are our parents to blame?
Our subconscious was programmed in our younger years by the environment around us, and by what our guardians taught us. They could only teach us the best that they knew. What they knew was needed in their time, but may not be relevant to us in the present day. Once we are adults, we can choose what is still good, and what we want to change.
We cannot blame our parents, not anymore.
What does a child do when in pain?
A lot of us have an empty place inside us that we do not tell anyone. It is a place where we don't feel that we are good enough. There is a memory of painful situations, that as children we could not cope with.
We did the only thing we could to ease the pain – we developed self-defense mechanisms
,
such as withdrawal or hiding the truth, so as not to expose our vulnerabilities. We may have learned to manipulate and control the situation so that we could get what we wanted. We may have just given up and ran away. We may have stood our ground aggressively and acted out. In addition, most of us develop some sort of addiction. There are countless types of defenses. We build walls to protect ourselves.
Are defense mechanisms good?
When we are adults, these defenses are no longer needed. In fact, they get in the way of having a loving relationship with our significant other, and our own children. The cycle will continue onto the next generation, unless we finally stand up and say enough of that. It is time to change.
Change doesn't come easy.
Just because we know something intellectually, does not mean that things become different for us automatically.
The subconscious needs time to re-pattern, and this can only be done if we live consciously and in awareness. The minute we let up, the old pattern will try to come back again.
How do we start healing? How do we break the walls down?
We have to
feel to heal
. We have to
relive to relieve
.
The child that was not heard many years ago is given a proper voice. Once heard and validated by an adult, there is a connection with the true deep self, our very essence. A natural healing takes place emotionally, self-esteem develops and the subconscious begins to reprogram.
It is important to listen to our bodies. When we feel our emotions, we will notice bodily reactions such as tingling, shortness of breath, or butterflies in our stomach. Emotions are the essence of being human.
Spiritual Counselling
helps align us with the essence of our soul, connected to our emotions and our loving nature,.
​Dr Shirley especially dedicates this type of counselling to Sensitive Souls who have never had a healthy guardian to teach them healthy life skills - for those who were abandoned, neglected, and/or abused, who never had a chance to develop self-esteem.There is hope.
Create a
free website
Powered by Start your own free website A surprisingly easy drag & drop site creator.
Learn more.
---